Buckwheat Breeding. Past, Present and Future / Žlahtnjenje ajde v preteklosti, sedanjosti in prihodnosti
Clayton G. Campbell

Canadian Buckwheat International, Morden, Manitoba, Canada R6M 1H1

Mio Nagano

Canadian Buckwheat International, Morden, Manitoba, Canada R6M 1H1
Abstract
Buckwheat crop improvement by breeding has been taking place over the past 100 years or more. During this time there has been improvements in many desirable agronomic characteristics which has resulted in higher yields in many of the breeding programs. Phenotypic modifications, such as dwarf, semi-dwarf and branching have been reported. There has also been an effort to increase flower number as this has been shown in cross pollinating buckwheat, to increase yields. Flower cluster modifications and their effects on yield have also been studied. Increased reports on the discovery of buckwheat wild species have been reported from several programs with many interspecific crosses having taken place. Several of these crosses were performed with Fagopyrum esculentum in efforts to increase variability which can be used to increase yield potential as well as to obtain increased nutritional components.  More recent efforts have focused on the development of self-pollinating buckwheat, both from introgression of genes from Fagopyrum homotropicum as well as from mutations in cross pollinating buckwheat. The main problem has been in breeding depression which has occurred in many of the reported attempts. However, high yielding homomorphic, self-pollinating varieties have been developed and are now in commercial production. There is now emphasis being placed on many of the nutritional aspects of buckwheat flour as well as value added components. It is expected that this will increase over time. 
Key words: Buckwheat breeding, homomorphic, autogamous buckwheat.
Izvleček
Žlahtnjenje ajde poteka že več kot 100 let. V tem času je bila dosežena izboljšava željenih agronomskih lastnosti, kar je pri mnogih programih žlahtnjenja omogočilo večje pridelke. Raziskovalci poročajo o fenotipskih modifikacijah, kot je pritlikava ali pol-pritlikava rast in razvejanje. Za povečanje pridelka so bile raziskane modifikacije socvetij. Število poročil o odkritjih divjih sorodnikov ajde in o mnogih medvrstnih križanjih se je v zadnjem času povečalo. V mnoga od teh križanj je bila vključena navadna ajda (Fagopyrum esculentum), da bi povečali  variabilnost, kar bi lahko omogočilo povečanje pridelka in izboljšanje prehranskih lastnosti. Novejša prizadevanja so se osredotočila na razvoj samooplodnosti pri ajdi, z vključitvijo genov vrste Fagopyrum homotropicum, kot tudi mutacij pri ajdi, ki se je opraševala navzkrižno.  Pri tem je bila glavna težava preseči  depresijo zaradi samooploditev, depresija se je pojavila pri večih poskusih samooploditve. Ne glede na to je uspelo dobiti visokorodne homomorfne samooplodne sorte za ponudbo na trgu semen. Sedaj se prizadevanja usmerjajo k izboljšanju prehranske vrednosti ajde in pomembnih sestavin v ajdovi moki. Pričakovati je, da se bo pomen prehranske vrednosti ajde sčasoma še povečeval.
Ključne besede: žlahtnjenje ajde, homomorfnost, samo­oplodna ajda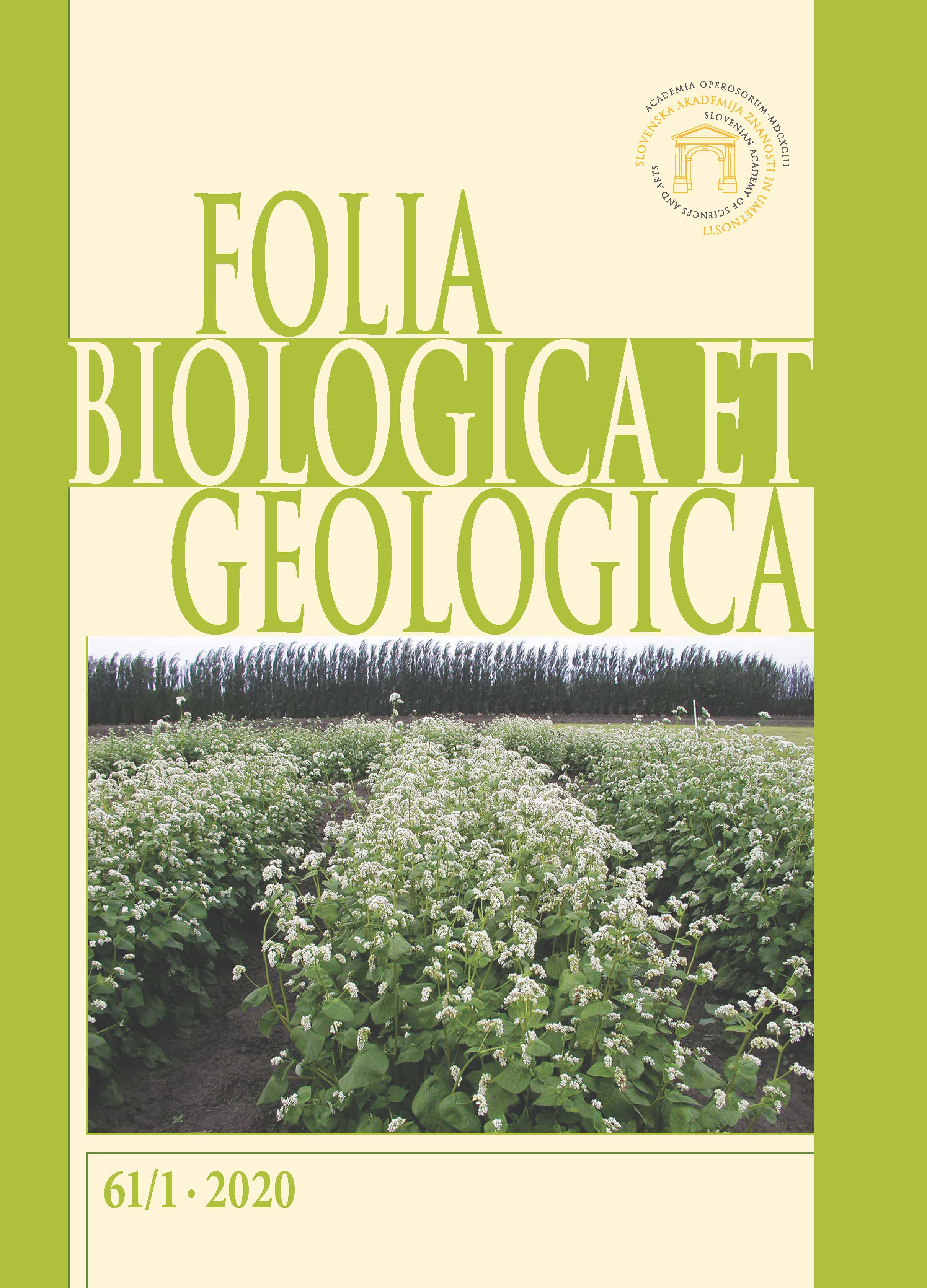 Authors who publish with this journal agree to the following terms:


Authors retain copyright and grant the journal right of first publication with the work simultaneously licensed under a Creative Commons Attribution License that allows others to share the work with an acknowledgement of the work's authorship and initial publication in this journal.


Authors are able to enter into separate, additional contractual arrangements for the non-exclusive distribution of the journal's published version of the work (e.g., post it to an institutional repository or publish it in a book), with an acknowledgement of its initial publication in this journal.


Authors are permitted and encouraged to post their work online (e.g., in institutional repositories or on their website) prior to and during the submission process, as it can lead to productive exchanges, as well as earlier and greater citation of published work (See The Effect of Open Access).