Pregled flore Bloške planote (Notranjska, Slovenija) / Survey of Bloke plateau flora (Notranjska region, Slovenia)
Branko Vreš

Branko Dolinar

Andrej Seliškar
Abstract
V članku smo predstavili rezultate popisovanj flore na Bloški planoti, ki smo jih po srednjeevropski metodi florističnega kartiranja opravili v letih od 2008 do 2013. Na raziskovanem območju smo naredili 542 popisov v petih kvadrantih: 0152/4, 0153/3, 0252/2, 0253/1 in 0253/3. Popisali smo 545 taksonov, med njimi jih je 70 uvrščenih v Rdeči seznam praprotnic in semenk in 39 vrst v seznam Uredbe o zavarovanih rastlinskih vrstah Slovenije.
Ključne besede: Bloška planota, Bloščica, Notranjska, slovenska flora, dinarsko fitogeografsko območje
The article presents the results of the inventory of flora on the Bloke Plateau carried out from 2008 to 2013 according to the Middle-European method of floristic mapping. In the study area we made 542 records in five quadrants: 0152/4, 0153/3 0252/2, 0253/1 and 0253/3. We recorded 545 taxa, of which 70 species are listed in the Red List of ferns and flowering plants and 39 species included in the Decree of protected plant species Slovenia.
Key words: Bloke plateau, Bloščica, Notranjska region, Flora of Slovenia, Dinaric phytogeographical region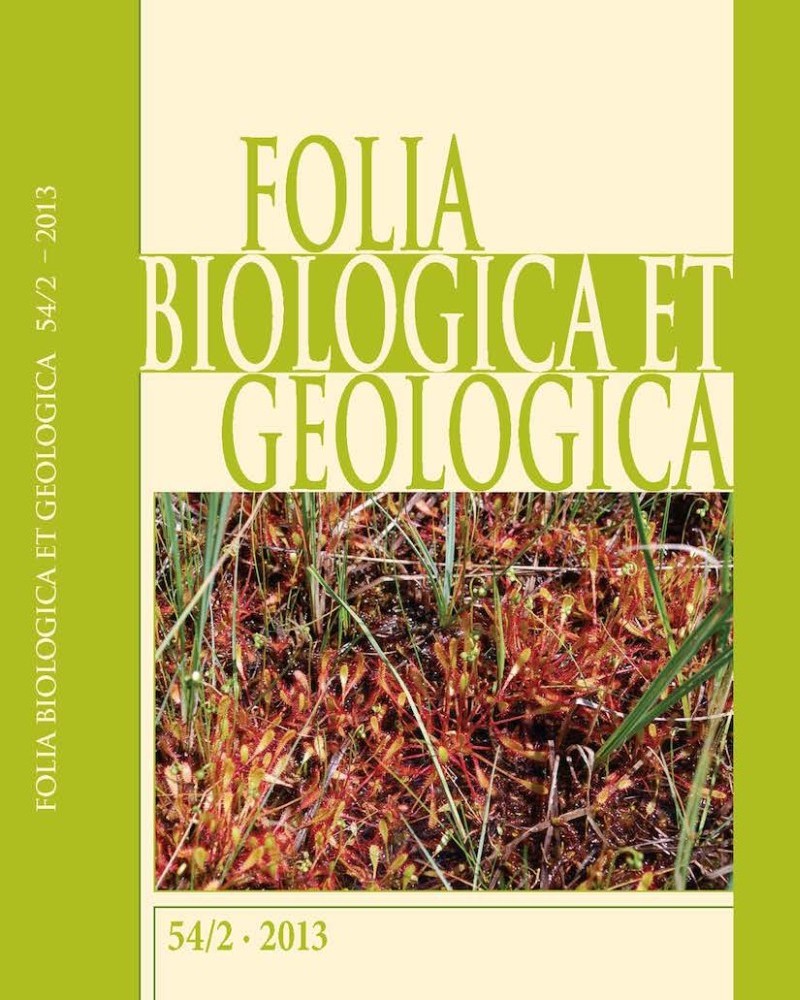 Authors who publish with this journal agree to the following terms:


Authors retain copyright and grant the journal right of first publication with the work simultaneously licensed under a Creative Commons Attribution License that allows others to share the work with an acknowledgement of the work's authorship and initial publication in this journal.


Authors are able to enter into separate, additional contractual arrangements for the non-exclusive distribution of the journal's published version of the work (e.g., post it to an institutional repository or publish it in a book), with an acknowledgement of its initial publication in this journal.


Authors are permitted and encouraged to post their work online (e.g., in institutional repositories or on their website) prior to and during the submission process, as it can lead to productive exchanges, as well as earlier and greater citation of published work (See The Effect of Open Access).