New locality and sites of Pulmonaria australis in the Triglav Mountains (the Julian Alps, NW Slovenia) / Novo nahajališče in rastišča vrste Pulmonaria australis v Triglavskem pogorju (Julijske Alpe, Slovenija)
Igor Dakskobler

Jovan Hadži Institute of Biology, Scientific Research Centre of Slovenian Academy of Sciences and Arts, Regional research unit

Branko Zupan
Abstract
The paper describes a new locality and sites of Pulmunaria australis in the Triglav Mountains under the peak Spodnja Brda on the northern edge of the Pokljuka plateau. Pulmonaria australis is a new species in the flora of both the Triglav National Park and the eastern Julian Alps. This locality is very different from its other known localities in Slovenia in terms of its elevation belt (almost 1800 m a.s.l.) and its sites (stony grassland on an overgrown scree slope with dominating species of the class Elyno-Seslerietea); it is, however, similar to some Pulmonaria australis sites in other Alpine regions, such as South Tyrol in N Italy.
Key words: phytogeography, phytosociology, Pulmonaria australis, Julian Alps, Triglav National Park, northwestern Slovenia
Opisujemo novo nahajališče in rastišča vrste Pulmunaria australis v Triglavskem pogorju, pod vzpetino Spodnja Brda na severnem robu Pokljuke. To je novost za floro Triglavskega narodnega parka in vzhodnih Julijskih Alp. Po višinskem pasu uspevanja (skoraj 1800 m nm. v.) in rastiščih (kamnito travišče na poraslem melišču s prevladujočimi vrstami razreda Elyno-Seslerietea) se to nahajališče precej razlikuje od njenih drugih znanih nahajališč v Sloveniji, podobno pa je nekaterim njenim nahajališčem v drugih alpskih pokrajinah, na primer na Južnem Tirolskem v severni Italiji.
Ključne besede: fitogeografija, fitocenologija, Pulmonaria australis, Julijske Alpe, Triglavski narodni park, severozahodna  Slovenija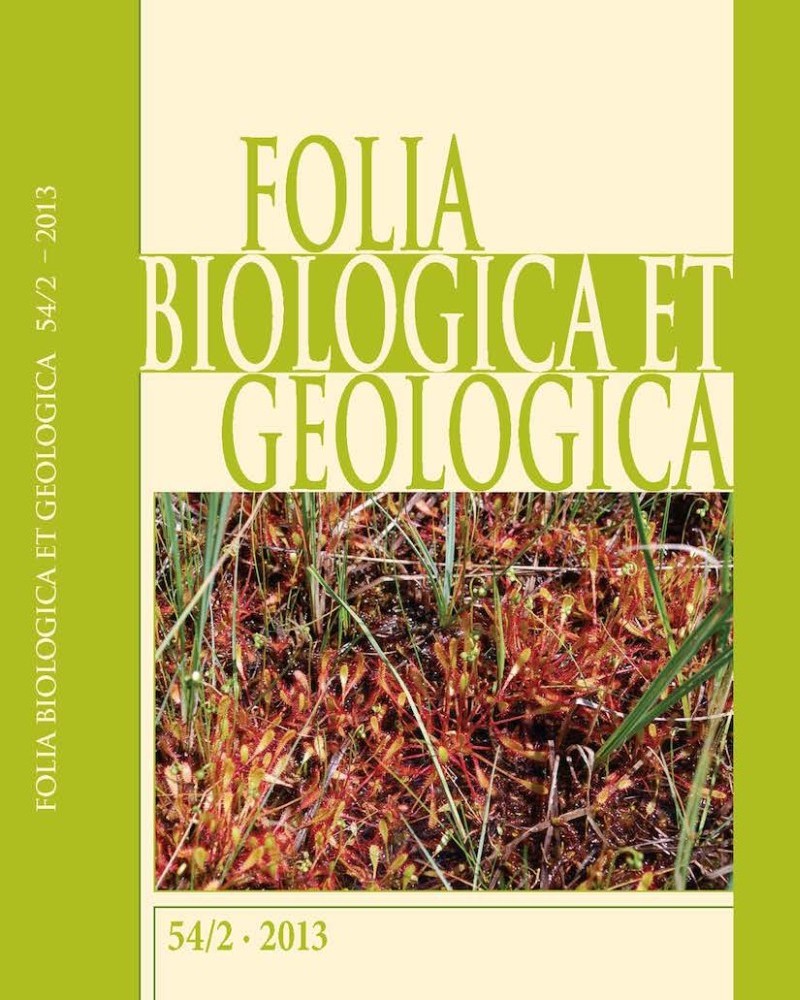 Authors who publish with this journal agree to the following terms:


Authors retain copyright and grant the journal right of first publication with the work simultaneously licensed under a Creative Commons Attribution License that allows others to share the work with an acknowledgement of the work's authorship and initial publication in this journal.


Authors are able to enter into separate, additional contractual arrangements for the non-exclusive distribution of the journal's published version of the work (e.g., post it to an institutional repository or publish it in a book), with an acknowledgement of its initial publication in this journal.


Authors are permitted and encouraged to post their work online (e.g., in institutional repositories or on their website) prior to and during the submission process, as it can lead to productive exchanges, as well as earlier and greater citation of published work (See The Effect of Open Access).