Sites of Hladnikia pastinacifolia on the southern edge of the Trnovski Gozd Plateau / Rastišča vrste Hladnikia pastinacifolia na južnem robu Trnovskega gozda
Keywords:
endemic, vegetation, Natura 2000, Dinaric Alps, Slovenia, endemit, vegetacija, Dinarsko gorstvo, Slovenija
Abstract
In 2020 and 2021 we sampled 43 relevés with endemic Hladnikia pastinacifolia on the southern edge of the Trnovski Gozd Plateau. We confirmed the literature data dating back more than half a century: the site between Selovec and Krnica. Here, at Veliki Rob and elevation point 1215 at Mt. Čaven (1,185 m), are its southwesternmost known sites. The recorded stands are classified in communities of rock crevices, stony grasslands, scree slopes and stone piles undergoing overgrowth, and in open secondary black pine forests. Populations on most of the investigated localities are vital, with the exception of the easternmost locality at the pasture Šunik at Predmeja, where we identified only a few specimens.
IZVLEČEK
V letih 2020 in 2021 smo na južnem robu Trnovskega gozda naredili 43 fitocenoloških popisov, v katerih uspeva endemit Hladnikia pastinacifolia. Potrdili smo literaturni podatek izpred več kot pol stoletja: med Selovcem in Krnico. Med tema krajema sta Velik rob in kota 1215 m pri vzpetini Čaven (1185 m), kjer so za zdaj njegova najbolj jugozahodna nahajališča. Popisane sestoje uvrščamo v združbe skalnih razpok, kamnitih travišč, melišč in kamnišč v zaraščanju in svetlih drugotnih gozdov črnega bora. Populacije na večini pregledanih nahajališč so vitalne, izjema je najbolj vzhodno nahajališče na pašniku Šunik na Predmeji, kjer smo našli le nekaj primerkov.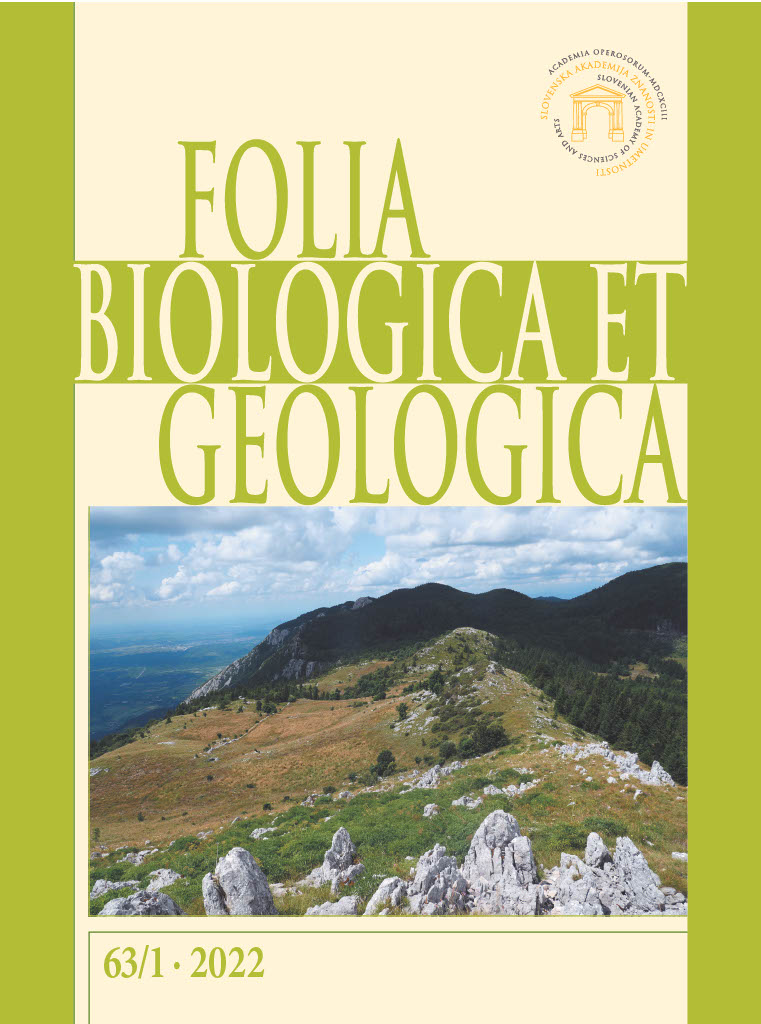 Downloads
License
Authors who publish with this journal agree to the following terms:


Authors retain copyright and grant the journal right of first publication with the work simultaneously licensed under a Creative Commons Attribution License that allows others to share the work with an acknowledgement of the work's authorship and initial publication in this journal.


Authors are able to enter into separate, additional contractual arrangements for the non-exclusive distribution of the journal's published version of the work (e.g., post it to an institutional repository or publish it in a book), with an acknowledgement of its initial publication in this journal.


Authors are permitted and encouraged to post their work online (e.g., in institutional repositories or on their website) prior to and during the submission process, as it can lead to productive exchanges, as well as earlier and greater citation of published work (See The Effect of Open Access).