Phytosociological analysis of Carex bicolor All. sites in the Julian Alps / Fitocenološka analiza rastišč vrste Carex bicolor All. v Julijskih Alpah
Keywords:
vegetation, alpine lake, snow beds, Triglav National Park, Slovenia, vegetacija, alpinsko jezero, Triglavski narodni park, snežne dolinice, Slovenija
Abstract
We conducted a phytosociological investigation of the sites of Carex bicolor on the only known localities of this species in the Julian Alps, in the upper part of the Triglav Lakes Valley. Carex bicolor was recorded in different alpine communities, most of which belong to the class Scheuchzerio-Caricetea fuscae and order Caricetalia davallianae. We described a new association Caricetum bicolori-frigidae, which is classified into the alliance Caricion atrofusco-saxatilis and is for now the only community of this alliance in Slovenia.
IZVLEČEK
Fitocenološko smo raziskali rastišča vrste Carex bicolor na edinih do zdaj znanih nahajališčih v Julijskih Alpah, v zgornjem delu Dolini Triglavskih jezer. Popisali smo jo v različnih alpinskih združbah, ki večinoma sodijo v razred Scheuchzerio-Caricetea fuscae in v red Caricetalia davallianae. Kot novo smo opisali asociacijo Caricetum bicolori-frigidae, ki jo uvrščamo v zvezo Caricion atrofusco-saxatilis in je za zdaj edina združba iz te zveze v Sloveniji.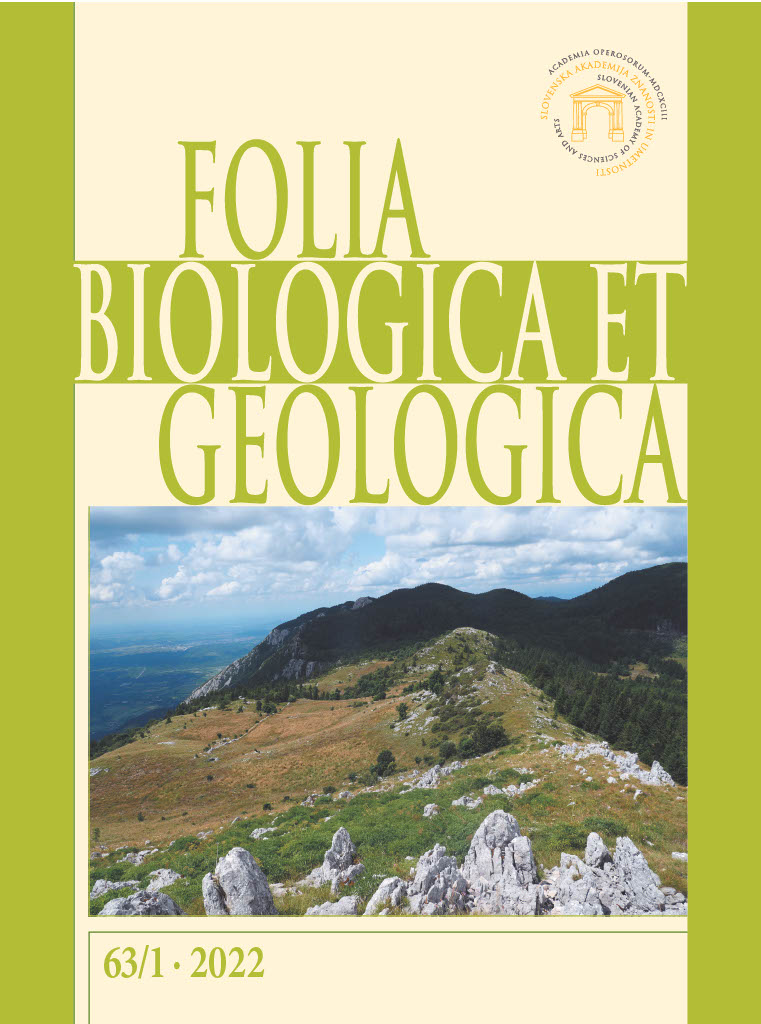 Downloads
License
Authors who publish with this journal agree to the following terms:


Authors retain copyright and grant the journal right of first publication with the work simultaneously licensed under a Creative Commons Attribution License that allows others to share the work with an acknowledgement of the work's authorship and initial publication in this journal.


Authors are able to enter into separate, additional contractual arrangements for the non-exclusive distribution of the journal's published version of the work (e.g., post it to an institutional repository or publish it in a book), with an acknowledgement of its initial publication in this journal.


Authors are permitted and encouraged to post their work online (e.g., in institutional repositories or on their website) prior to and during the submission process, as it can lead to productive exchanges, as well as earlier and greater citation of published work (See The Effect of Open Access).