History of research on Proteus anguinus Laurenti 1768 in Slovenia / Zgodovina raziskovanja človeške ribice (Proteus anguinus Laurenti 1768) v Sloveniji
Abstract
Abstract
Olm or proteus (Proteus anguinus Laurenti 1768) was the first taxonomically described cave animal in the world, by J. N. Laurenti, 1768, upon a specimen that was apparently found on the famous lake Cerkniško jezero, Slovenia, yet the existence of this unusual animal in Slovenija had been known long before. 
The research on Proteusis one of the oldest Slovenian natural history projects, a 330 year spiritual bond: from the first description by one of pioneers of karst research J. V. Valvasor in 1689, to the renowned naturalists J. A. Scopoli, who was the first researcher to actually examine proteus from the Stična area in 1762. One of the central figures of the early proteus research was Ž. Zois, the first who studied proteus behaviour, and conducted earliest physiological and ecological observations, together with Viennese zoologist Karl von Schreibers. Zois's work was continued by two researchers of proteus distribution F. J. Hochenwart and H. Freyer, and other researchers of the 19thand 20thcentury. 
For the last 250 years, this mysterious animal has constantly raised scientific and public attention, and gradually became not only an important symbol of Slovenia's nature, but also a part of its cultural heritage. The zoologically extraordinary Proteuswas also an important object in the history of international nature research, puzzling the minds of most prominent naturalists, from Linnaeus, Cuvier and Humboldt, to Lamarck and Darwin.
This article also presents reproductions of the earliest illustrations of proteus: a collection of ten published and unpublished work between 1752 and 1849, a forgotten heritage of the first 100 years of proteus research. In MemoriamŽiga Zois (1747–1819).
Key words: Olm, Proteus anguinus, history of natural history, Slovenia, Zois
Izvleček
Človeška ribica ali močeril (Proteus anguinusLaurenti 1768) je bila prva taksonomsko opisana jamska žival na svetu. Laurenti jo je opisal leta 1768, po primerku, ki naj bi ga našli na Cerkniškem jezeru, vendar je bil obstoj te nenavadne dvoživke v Sloveniji že dolgo znan.
Raziskovanje človeške ribice je eden od najstarejših slovenskih naravoslovnih projektov, 330 letna duhovna vez. Od Valvasorja, enega od pionirjev raziskovanja krasa, ki je objavil prvo omembo proteusa že leta 1689, do priznanega naravoslovca Scopolija, prvega raziskovalca, ki je človeško ribico, najdeno leta 1762 v okolici Stične, dejansko prvi preučil. Ena od osrednjih osebnosti zgodnjih raziskovalcev človeške ribice, Ž. Zois, je kot prvi preučeval vedenje človeške ribice (1795), in je v sodelovanju dunajskim zoologom Karlom von Schreibersom izvedel najzgodnejše fiziološke in ekološke raziskave na tej vrsti. Zoisovo delo sta nadaljevala dva raziskovalca razširjenosti človeške ribice, muzealca F. J. Hochenwart in H. Freyer, ter drugi raziskovalci 19. in 20. stoletja, do danes.
Zadnjih 250 let je ta skrivnostna žival nenehno dvigovala pozornost znanstvenikov in javnosti, ter postopoma postala ne le pomemben simbol slovenske narave, temveč tudi del njene kulturne dediščine. Človeška ribica, je bila zaradi svojih zooloških posebnosti večkrat pomemben objekt v zgodovini razvoja mednarodne naravoslovne misli med 17. in 19. stoletjem, in je zbujala vprašanja v najpomembnejših naravoslovcih, od Linnéja, Cuvierja in Humboldta, do Lamarcka in Darwina.
V prispevku so predstavljene tudi reprodukcije najzgodnejših ilustracij človeške ribice: zbirka desetih objavljenih in neobjavljenih del med letoma 1752 in 1849, dediščina prvih 100 let raziskovanja človeške ribice. V spomin na Žigo Zoisa (1747–1819).
Ključne besede: človeška ribica, Proteus anguinus, zgodovina naravoslovja, Slovenia, Zois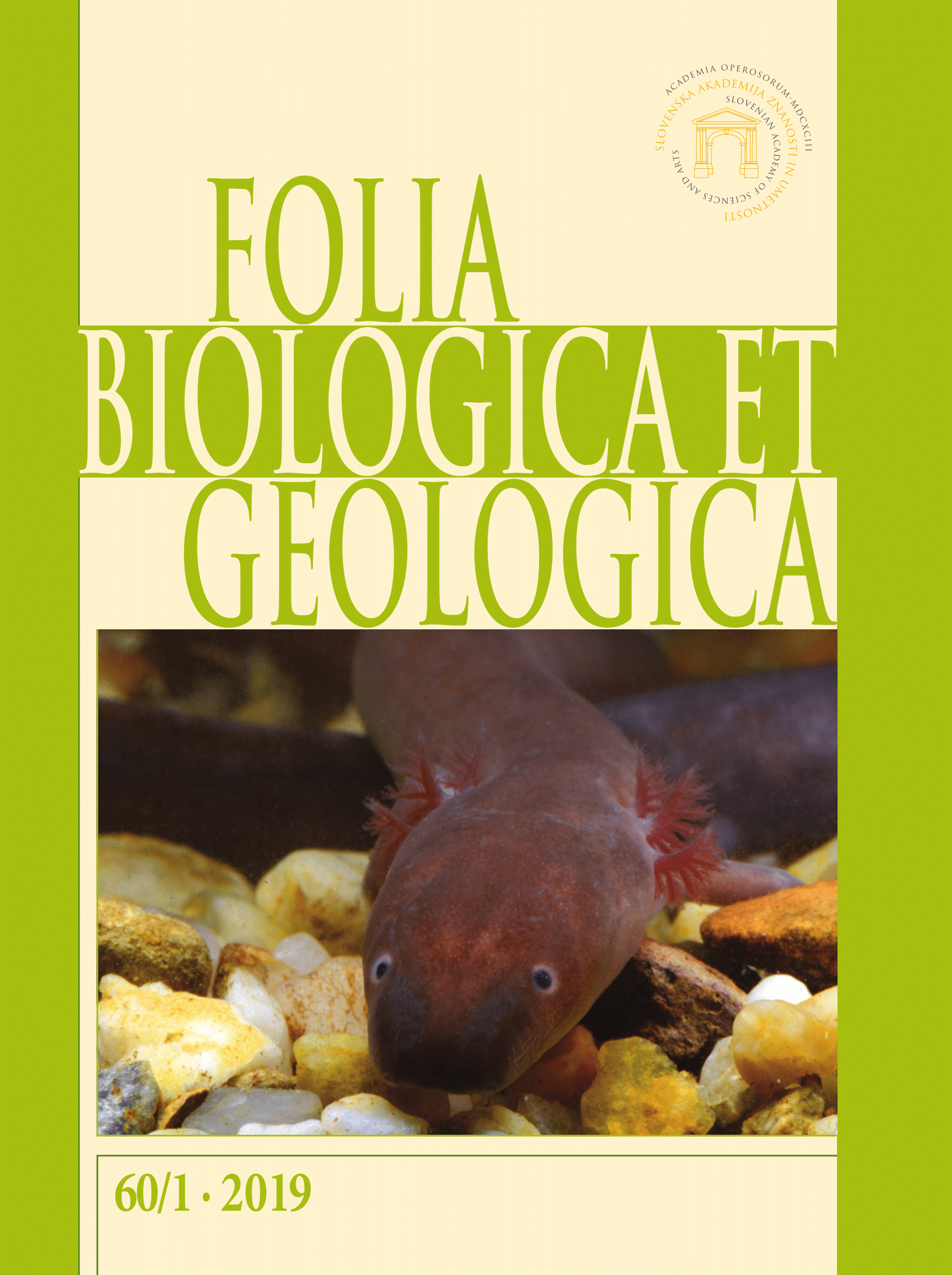 Downloads
License
Authors who publish with this journal agree to the following terms:


Authors retain copyright and grant the journal right of first publication with the work simultaneously licensed under a Creative Commons Attribution License that allows others to share the work with an acknowledgement of the work's authorship and initial publication in this journal.


Authors are able to enter into separate, additional contractual arrangements for the non-exclusive distribution of the journal's published version of the work (e.g., post it to an institutional repository or publish it in a book), with an acknowledgement of its initial publication in this journal.


Authors are permitted and encouraged to post their work online (e.g., in institutional repositories or on their website) prior to and during the submission process, as it can lead to productive exchanges, as well as earlier and greater citation of published work (See The Effect of Open Access).