New localities of Buglossoides purpurocaerulea (L.) I. M. Johnston in the Julian Alps (NW Slovenia) / Nova nahajališča vrste Buglossoides purpurocaerulea (L.) I. M. Johnston v Julijskih Alpah (severozahodna Slovenija)
Mitja Zupančič

Slovenska akademija znanosti in umetnosti, Novi trg 3, SI-1000 Ljubljana

Jože Skumavec

Zgornje Laze 21, SI-4247 Zgornje Gorje

Andrej Rozman

Biotechnical Faculty of the University in Ljubljana, Department of Forestry and Renewable Forest Resources, Večna pot 83, SI-1000 Ljubljana

Igor Dakskobler

Institute of Biology, Scientific Research Centre of the Slovenian Academy of Sciences and Arts, Regional Research Unit Tolmin, Brunov drevored 13, SI-5220 Tolmin and Biotechnical Faculty of the University in Ljubljana, Department of Forestry and Renewable Forest Resources, Večna pot 83, SI-1000 Ljubljana
Abstract
In the north-eastern foothills of the Julian Alps, above the village of Krnica under the peak of Srednji Vrh in the Radovna Valley, we found a new locality of the thermophilous Pontic-Mediterranean (South-European-West-Asian) species Buglossoides purpurocaerulea. This is so far the only locality in the Triglav National Park and the most northeastern locality in the Julian Alps, in a region with a relatively cold Alpine climate. We recorded it in a stand of thermophilous deciduous trees, European hop-hornbeam (Ostrya carpinifolia) and manna ash (Fraxinus ornus), which we for now classify in the association Fraxino orno-Ostryetum carpinifoliae. This species thrives in this community, but also in thermophilous beech forests in similar geological conditions but in a warmer and more humid climate, in the south-western foothills of the Julian Alps above the Bača Valley and in the Tolmin area.
Key words: Buglossoides purpurocaerulea, Fraxino orni-Ostryetum carpinifoliae,  phytosociology, Triglav National Park, Julian Alps, Slovenia
V severovzhodnem prigorju Julijskih Alp nad vasjo Krnica pod Srednjim vrhom v dolini Radovne smo našli novo nahajališče toploljubne pontsko-sredozemske (južno­evropsko-zahodnoazijske) vrste Buglossoides purpurocaerulea. To je do zdaj edino nahajališče v Triglavskem narodnem parku in najbolj severovzhodno nahajališče v Julijskih Alpah, v območju z razmeroma hladnim alpskim podnebjem. Popisali smo jo v sestoju toploljubnih listavcev, črnega gabra in malega jesena, ki ga za zdaj uvrščamo v asociacijo Fraxino orno-Ostryetum carpinifoliae. V tej združbi, a tudi v toploljubnih bukovih gozdovih, v podobnih geoloških razmerah, a v toplejšem in bolj vlažnem podnebju, uspeva ta vrsta tudi v jugozahodnem prigorju Julijskih Alp nad Baško dolino in v okolici Tolmina.
Ključne besede: Buglossoides purpurocaerulea, Fraxino orni-Ostryetum carpinifolie,  fitocenologija, Triglavski narodni park, Julijske Alpe, Slovenija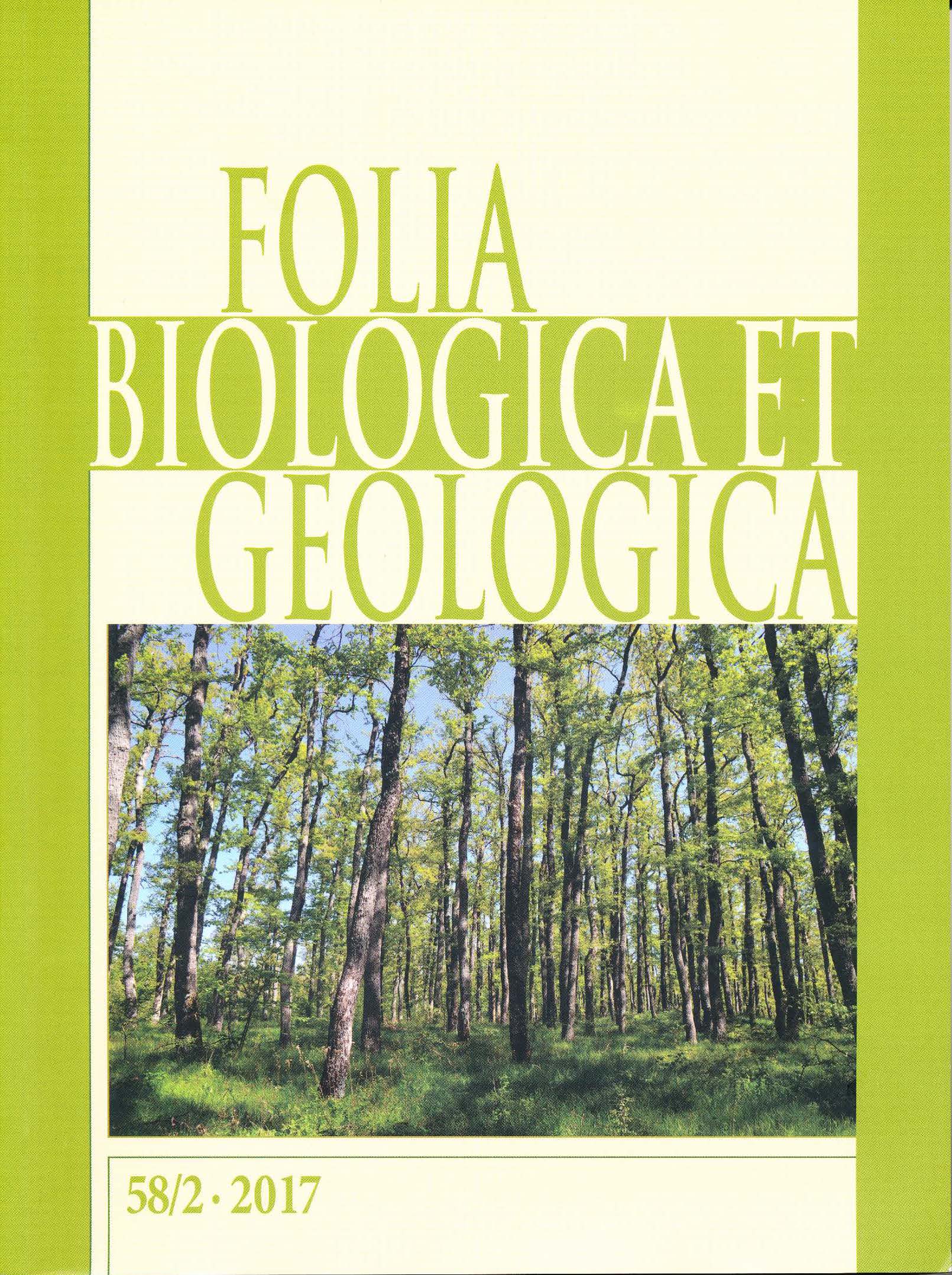 Authors who publish with this journal agree to the following terms:


Authors retain copyright and grant the journal right of first publication with the work simultaneously licensed under a Creative Commons Attribution License that allows others to share the work with an acknowledgement of the work's authorship and initial publication in this journal.


Authors are able to enter into separate, additional contractual arrangements for the non-exclusive distribution of the journal's published version of the work (e.g., post it to an institutional repository or publish it in a book), with an acknowledgement of its initial publication in this journal.


Authors are permitted and encouraged to post their work online (e.g., in institutional repositories or on their website) prior to and during the submission process, as it can lead to productive exchanges, as well as earlier and greater citation of published work (See The Effect of Open Access).